YES THIS IS A

Sometimes you fall in love. If that's the case, there's really no reason to be overly timid. I believe it's better to take a chance, go "volle Kraft voraus" and start living together right away. No discussion of who will take up how much space can be as bad as the comfort you will give each other is good.

Most of the pieces for sale here were never really intended for display or whitecube. They are not part of a larger plan, although they have a mind of their own. They are not monumental, although some of them are rather big. They are simply the result of my perpetual joy in creating. And just like lovers, they are very precious. (And so is space.)

All works are unique pieces, made by me in Vienna. If you have any questions about sizes, materials, shipping destinations, pickup, studio visits or whatever comes to mind, please

write

me a message.

NERVEN
object/pillow from artificial leather and foam filling
55x55x5cm

339€
(300€ excl VAT)
I REFER NOT TO
Double layered cotton flag with tunnel
130x145 cm

282,50€
(250 excl. VAT)
Latin Square I (DIY) double-layered cotton flag with metal eyelets
205x145cm

565€
(500 excl. VAT)




Latin Square II (WTF)
double-layered flag from cotton and outdoor textile with metal eyelets
205x175cm
565€
(500 excl. VAT)




Latin Square III (THX) double-layered cotton flag with metal eyelets
205x145cm

565€ (500 excl. VAT)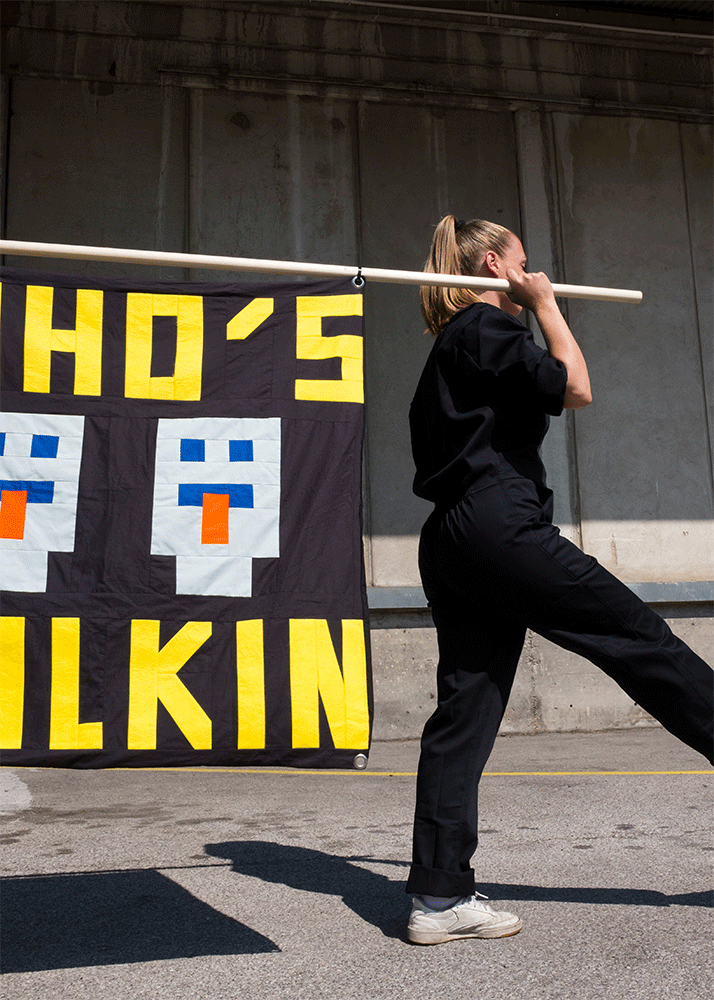 WHO'S TALKIN
(The X-Tiles)
Double layered textile flag with metal eyelets made from cotton and felt
105x100cm

282,50€
(250 excl. VAT)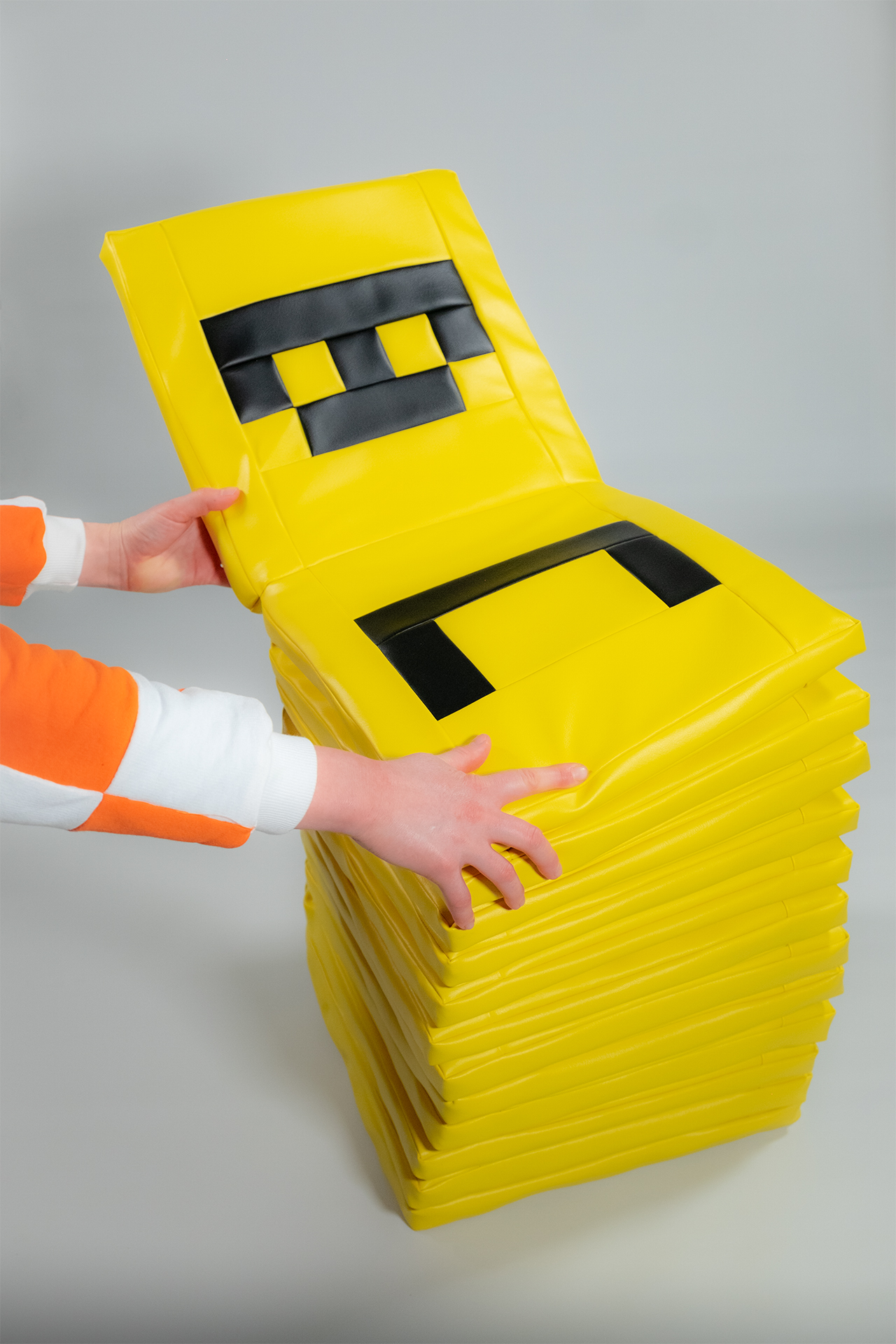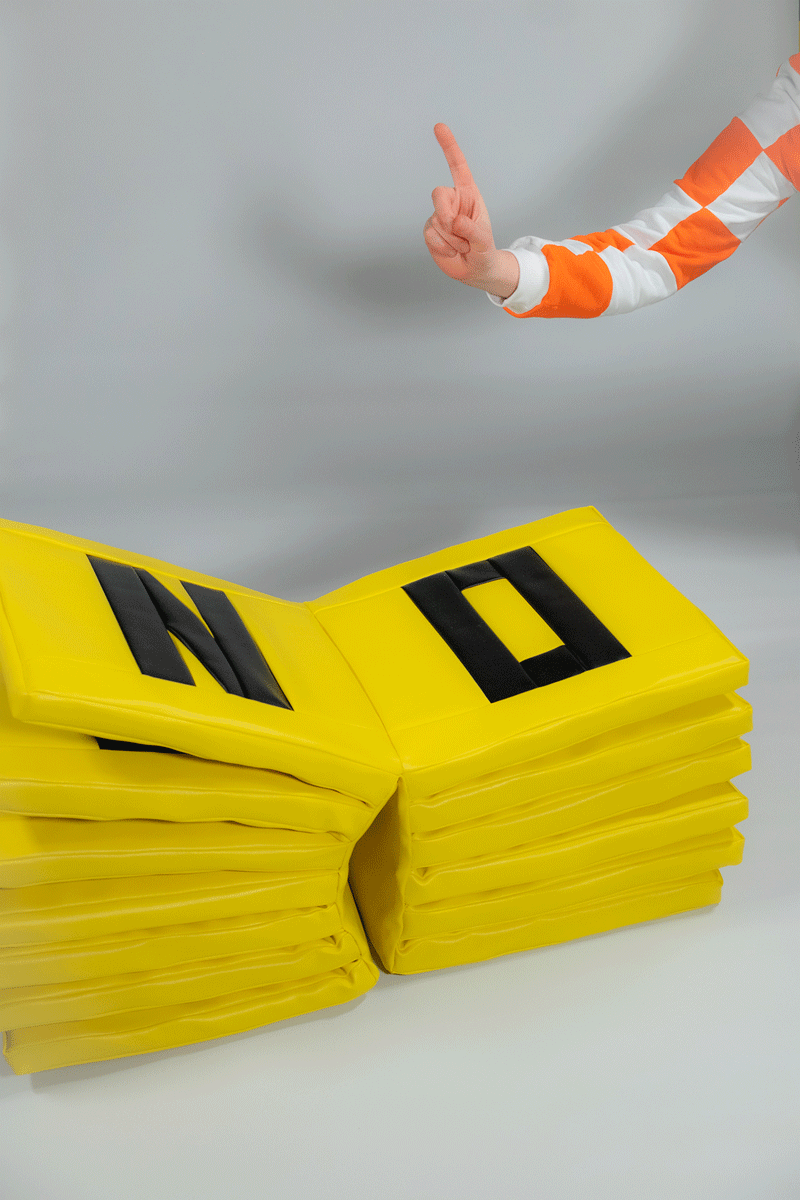 ALPHABETSTOOL
object from artificial leather
and foam filling
34x34x50cm

1.073,50€
(950€ excl. VAT)




Friend 1
object from artificial leather, felt and foam filling
ca.240x40x10cm

169,50€
(150€ excl. VAT)
Friend 2
object from artificial leather, felt, outdoor textile and spray paint
ca.95x110cm

282,50€
(250 excl. VAT)

RELATA REFERO
"I tell as I was told"
object from outdoor textile, artificial leather and foam filling
65x310x10cm

452€
(400 excl. VAT)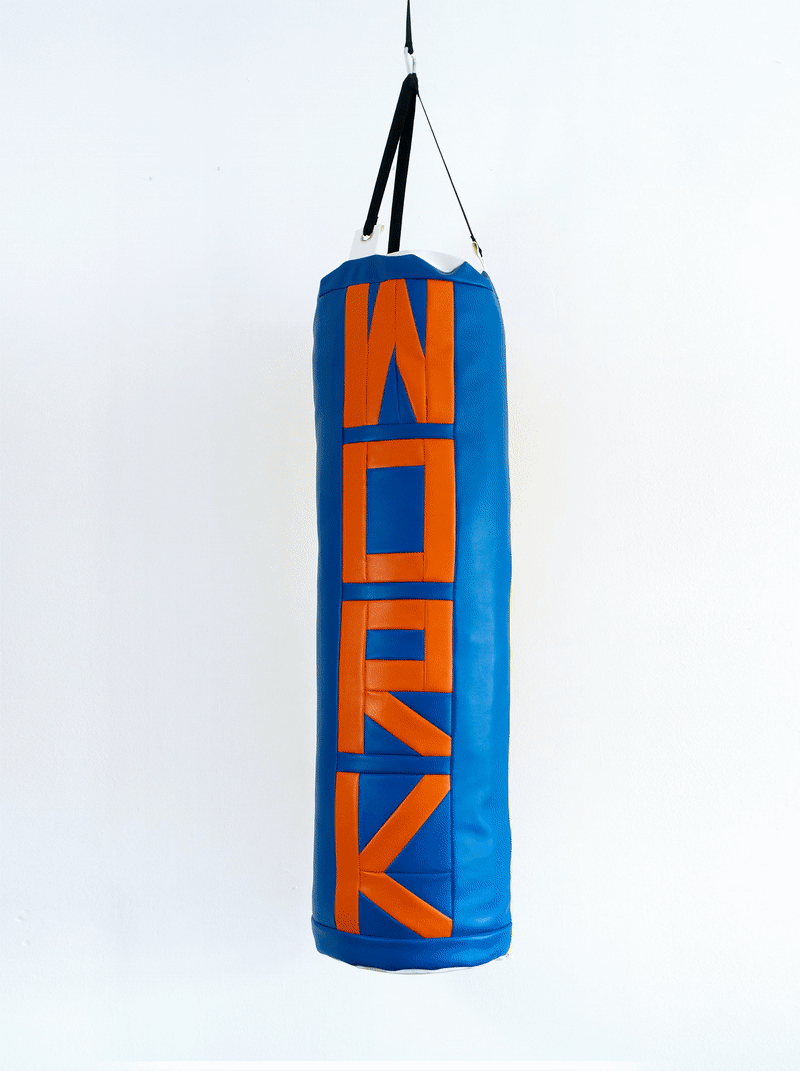 HARD
stuffed punching bag with light foam filling
35x35x110cm

904€
(800 excl. VAT)
PANTING 1
cotton and outdoor textile on wooden frame 105x120x2cm

282,50€
(250 excl. VAT)




PANTING 2
artificial leather on wooden frame
30x85x3cm

226,00€
(200 excl. VAT)